Times of India
01 November 2011
By Himansshu Bhatt
Surat, India
Govt Allots Land On NCH Campus, Sanctions . 1.5 Cr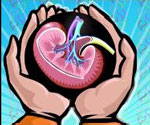 South Gujarat will have its first kidney transplant institute by 2013. The state government has allotted 12,500 square metres of land for the institute at the New Civil Hospital campus and also sanctioned a primary budget of Rs 1.5 crore.
The new facility will treat all kinds of kidneyrelated diseases and will be made into a multi-special hospital later.
The region with an estimated population of 1.25 crore people does not have a kidney transplant institute. Patients have to travel to Vadodara , Ahmedabad and Rajkot for treatment.
According to available figures 411 patients suffering from kidney failure in Surat city and nearby areas regularly undergo dialysis at 14 dialysis centres in the city and on an average spend Rs 15000 in a month. Over 45 dialysis takes place on NCH campus on a daily basis at subsidized rates.
"A government run facility will be a boon to the people," said Dr Mahesh Wadel, medical superintendent, New Civil Hospital (NCH). "Three staff members will oversee the work connected with the proposed 10-storeyed institute whose architectural designs are being made," he said.
Nilesh Mandlewala, who started India Renal Foundation (IRF) in January 2006 and is involved in organ donation work, said, "This institute is badly needed." IRF has played an important role in the donation of 82 kidneys and 17 livers so far.
As per national figures, over 15 lakh people suffer from kidney failure and every year two lakh new patients get added to the existing number.