Times of India
26 May 2011
Bijapur, India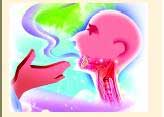 Malappa, 7, and Akshata, 5, both children of Parasappa Kadatagar of Kakhandaki village in Bijapur taluk, died due to diptheria. But what really killed them was the non-availability of Anti-Diphtheria Serum (ADS) at the district government hospital.
When the children were being shifted to neighbouring Solapur in Maharashtra, where the serum is available free of cost, Akshata died on the way and Malappa died in hospital.
District health officer Dr Jagannath said these
children
had all symptoms of diptheria. A medical team visited their village and took measures to ensure the disease didn't spread. The required medicine is available, he said.
Parasappa's two other children – Ratnakka, 10, and Malasiddha, 8 – are also suffering from diphtheria and have been admitted to a private hospital here. They're out of danger and recovering well.
In Karnataka, ADS costs about Rs 10,000 per injection. On the contrary, in Maharashtra state government hospitals, it's given free of cost. "Poor patients here can't afford it. The government should make it available free of cost. We've been submitting memoranda to health department officials for 15 years about this but to no avail," said paediatrician Dr L H Bidari.
What is Diphtheria
Diphtheria is an acute infectious disease caused by the bacteria Corynebacterium diphtheriae. According to consultant internal medicine, Manipal Hospital, Dr Sanjeev Rao, the anti-diphtheria serum and a range of antibiotics are used in its treatment. However, the incidence is so low that the serum is not found in most cities and districts. "They are immunized. It's a very rare disease. Strangely, Bijapur has many cases. I believe in Bijapur area, immunization has not happened. It's a cause of concern," says pediatric pulmonologist Dr H Paramesh.
Symptoms
Symptoms are fever, sore throat, swelling of the neck, choking, drooling, painful swallowing, sometimes skin lesions and even bluish colouration of skin.