Times of India
12 April 2012
By Pratibha Masand
Mumbai India
An estimated 134 million Indians suffer from chronic sinusitis, the symptoms of which include but are not limited to debilitating headaches, fever and nasal congestion and obstruction. That's more than population of Japan. The National Institute of Allergy and Infectious Diseases' (NIAID) estimate does not even take into account those of us who suffer from acute sinusitis. Among Indians this disease is more widespread than diabetes, asthma or coronary heart disease.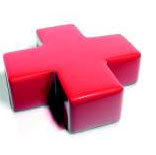 One in eight Indians suffers from chronic sinusitis caused by the inflammation of the nasal and throat lining, which results in the accumulation of mucus in the sinus cavity, and pressure build–up in the face, eyes and brain. What's worrying, say Mumbai doctors, is that the disease is likely to be higher in Mumbai given the pollution levels and unhealthy lifestyle of its citizens.
Most people suffer silently until the varied symptoms begin to affect their productivity. More often than not, patients who start off with a mild sinus infection do not realize that symptoms, which last beyond 12 weeks, could be an indication that they suffer from sinusitis. "Add to this, our culture of self–diagnosis and medication, often resulting in a delay in seeking appropriate treatment for something that could have easily been treated," said a private practitioner.
Dr Pradip Uppal, director of Uppal ENT Hospital in Thane said: "About 50% of patients we treat suffer from sinusitis." There five pairs of sinuses–—cavities in the bones of the face—which are interconnected. They also connect with the nasal passages. Explaining the nature of this disease he says, "Every time a person breathes, the sinus openings get oxygen and the sinus is able to produce mucus. Sometimes, however, when a person has a cold or a blocked nose, the sinus opening also gets blocked. The mucus thus remains in the sinus cavity, leaving the rest of the lining dry. As this mucus accumulates, it may lead to swelling and pus in the neighbouring areas of the eyes and the brain."
In Mumbai, chronic sinusitis is even more widespread, say doctors. "The high pollution levels, congested living conditions and proximity to the sea may be a few reasons for the high prevalence in the city," said Dr Sanjiv Badhwar, consultant ENT surgeon at Kokilaben Ambani Hospital.
Besides pollution and congestion sinusitis can be trigged by viral infections, which when untreated can lead to bacterial infections, allergies, and excessive moisture that can lead to the accumulation of fungus in the sinus cavities. Treatment options depend on the nature of the sinusitis and include antibiotics (prescribed by the doctor) and steroid sprays or drops. In some cases, the sinus cavities get so clogged that doctors recommend surgery to tackles the mucus accumulation.