Around 5 lakh people in India die every year while waiting for organ transplants. Whereas the countries like USA, UK, Belgium and Spain have 10-40 donors per million of the population, India stays far behind in the list with only 0.08 donors per million of the population.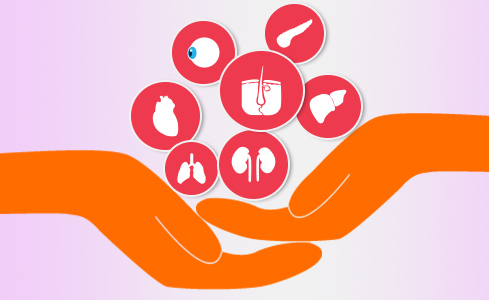 World Organ Donation Day is celebrated on 13th August each year to spread awareness about the noble cause as well as to encourage more and more people to join the mission.
Here are some of the facts about organ donation which you need to know:
1. What is organ donation?
Organs are harvested from the donor after his/her death and are then transplanted to a suitable donor. Organs can be harvested from both the registered donors and the patients who are declared brain dead.
2. Who can donate organs?
There is no limitation with regards to age, sex, religion, race, ethnicity and past or current medical ailments for organ donation. But the patients with cancer, HIV/AIDS, active infection, or recent intravenous drug use are not considered for organ donation. However, the corneas of cancer patients are acceptable.
3. How can I help by donating organs?
One can save up to eight lives and can bring improvement to 58 people by donating organs. Vital organs like heart, lungs, kidney, liver, intestine and pancreas can be harvested from a brain dead donor, while a registered donor can provide cornea, skin, heart valve, heart valve and other tissues in case of natural death.
4. Is it necessary to register as an organ donor?
Registration helps the coordinators to identify and locate potential donors. It also makes the procedure for taking family consent easier and thus saves the crucial time.
It is also important for the registered donor to understand that he/she can deny for organ donation at any point.
5. What the family members need to know?
No organ harvesting can be done without the consent of the family members even if the deceased was a registered donor, as per the Transplantation of Human Organs Act of India, 1994. Also, organs are retrieved from the donor's body with minimal incision and thus the body is not mutilated.
6. Does my religion allow me to donate organs?
All the major religion like Hinduism, Islam, Christianity, Jain, Buddhist, and Judaism accept the organ donation as an act of charity and encourage it.