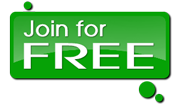 Dear Doctor / Healthcare Provider,
Aarogya Greetings!
We would like to present to you an opportunity to create a Digital Practice environment through aarogya.com which is a platform for healthcare professionals like you to leap frog in today's digital world.
Aarogya.com has been in existence for over a decade as a Healthcare information exchange portal and going forward we are looking at extending our services to care providers and care seekers even further.
In this regard, we would like to present the various advantages a Digital Practice initiative can create and open up for you and your patients.
It will not only create a Digital Presence and visibility for you, but also will help you in in connecting with your existing patients and attract new patients.
The platform will enable practitioners like you to establish yourself in a Digital World and exploit the nuances of the Web, Social Media and Mobile to leverage the expanse of technology and to conquer newer frontiers.
We have created successful business cases for Doctors & Healthcare professionals through the use of Websites, Portals, Facebook, Twitter and Mobile Apps.
We will partner with you in your journey and work alongside in making your endeavors a reality.