Humor and Trivia
Humor
Want to know why the proverb "Laughter is the best medicine" became so popular? Just go through our Humor & Trivia section & you will understand why. Even if you are not the curious one, it won't harm you to sport a Smile or suppress a laugh. After all it increases your "FACE VALUE".
If you have something interesting to share we would love to put it up so that everyone can enjoy it. You can mail us at
This email address is being protected from spambots. You need JavaScript enabled to view it.
Expert's Advice on Poisoning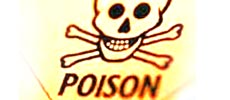 Poisoning: Call the nearest emergency health service in your area. Give them all the details, including the name of the poison or drug, if known, and the quantity you believe has been swallowed. read more…
Desk Exercises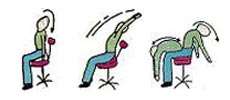 You could reduce stress, increase your endurance, and relieve stiffness by incorporating some of these safe tips and exercises into your daily work routine. read more…




Records of published articles in the newspapers helps common people about precautions to be taken while seeking the services from health professionals and also helps health professionals to rectify the negligence.
read more…