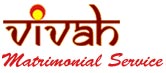 Times of India
22 June 2010
By Swati Shinde
Pune, India
A marriage bureau meant for the visually impaired, jointly set up six months ago by city–based Poona School and Home for the Blind Trust and the department of social welfare, has been receiving a good response.
A first–of–its–kind initiative, the bureau has already received several profiles for match–making. Even though they have not managed a marriage alliance yet, the centre is confident that this achievement is not too far in the day, going by the positive responses received from parents of visually–impaired individuals.
Besides, an employment centre has also been set up by the school and has fetched approximately 20 students a job in various industries, petrol pumps and even hotels on monthly salaries ranging anywhere between Rs 5,000 to Rs 15,000 per month.
The matrimony centre is run under the 'Apang Margadarshan Salla Kendra', a guidance centre set up by the trust and the department of social welfare. Rajani Indulkar, secretary of the trust, said, "There was a long–standing demand from many parents that there should be some platform for arranging marriage alliances for the visually impaired, since it is not possible through conventional marriage bureaus."
Indulkar said that although the bureau is yet to being about a marriage alliance, the officials are in the process of collecting profiles and making a strong database of eligible candidates.
Sandeep Jagdale, social worker at the centre, said, "We have been getting a good response from parents of visually impaired individuals of marriageable age. They are a relieved lot, since they now know where to head for matchmaking for their wards. The initiative has been well received"
Computer centre inaugurated
The Amway Opportunity Foundation, a nation–wide non–profit organisation, recently set up a computer centre for the visually impaired at the Pune School and Home for the Blind Trust in Koregaon Park. The computer centre here has 10 computers equipped with special software. The talking software facilitates in 'hearing' the function of the particular key or command simultaneously with the click of the mouse, thus helping users to 'hear' what they are typing.