Times of India
16 November 2011
By Clara Lewis
Mumbai India
The city will have to wait longer for funds for the proposed metro blood bank. Mumbai has lost out to Delhi and Kolkata on central funding for the construction of the blood bank.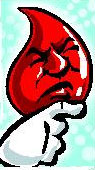 Dr S Kudalkar, chief of Mumbai District Aids Control Society (MDACS), said the delay in finalizing the site for the blood bank has meant that the metropolis will have to wait longer for funds. MDACS is coordinating with the National Aids Control Organisation on setting up the blood bank.
The funding is likely to be provided only by March next year while Delhi and Kolkata have already received it.
The concept of the metro blood bank was mooted by the Centre and the National Aids Control Organisation to promote research in transfusion medicine. The Centre has proposed to set up a blood bank facility for each region. Mumbai was chosen for the western region. However, in space starved Mumbai, the identification of land was difficult.
From J J Hospital to Cama and finally Sion, it took over a year to identify the land. Unions of senior doctors and workers at Sion hospital were opposed to the bank as they feared it would affect the expansion of the hospital.
The land across the road from Sion hospital, which is part of its property, was approved for the blood bank project towards March-end.
"The budget is approved in February-March. While our proposal made it for funding in the current financial year, Delhi and Kolkata were given priority as their plans were finalized earlier,'' said an official.
"The civic architecture department has now prepared a plan for an initial ground plus two storey structure and another storey will be added in future. The construction cost is estimated at Rs 40 crore,'' said Kudalkar. The total cost of setting up the blood bank is estimated at Rs 340 crore over five years.
Banking on Centre
The concept of the metro blood bank was mooted by the Centre and the National Aids Control Organization to promote research in transfusion medicine
Mumbai was selected along with Delhi, Kolkata and Chennai
The blood bank is estimated to cost Rs 340 crore and is funded by the Centre
The funding is likely to be provided only by March next year; Delhi and Kolkata have already received it