Times of India
11 November 2011
By Sharanya Gautam
Chennai India
When K Soumya approached her daughter's school to apply for a concession, she was not ready for the hostility she would encounter. Soumya's daughter Priya was diagnosed with dyslexia in primary school. She had been undergoing occupational therapy since class 7 and attended a reputed school in the city. "Even after we produced the required documents, the principal told us that it would be easier if I admitted my daughter in a special school," says Soumya.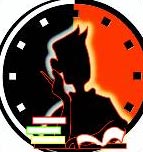 As per CBSE andstateeducation board norms, children with special needs cannot be denied admission in mainstream schools. These students are,however,eligiblefor concessions to put them on a par with others during public examinations. These include exemption from a language paper, extra time, and the use of a scribe. To be eligible, students have to produce a medical certificate from an authorized medical practitioner, psychiatrist or educationist.
Parents of students diagnosed with dyslexia say they are made to run from pillar to post to apply for these concessions. Students have to first acquire an assessment report from the Madras Dyslexia Association before getting a medicalcertificatefrom a psychiatrist at a government hospital.
These students are also expected to get an assessment done every year and submit a new certificate for every public examination. "It takes a long time to build confidence in these children to compete with their peers. Yearly assessments affect the children psychologically and many of them get demotivated," says Ramya Sekhar, mother of S Vivek who was diagnosed with dyslexia in class 2.
Experts say a yearly assessment is not required as the condition of children diagnosed with dyslexia does not change and neither do their concession requirements change.
"Although it means more administrative work for them, schools could be more helpful by forming parent support groups and helping students in obtaining certificates and assessments," says Sudha Ganesan, founder-director of Diksa, a learning centre for dyslexic children.