Times of India
16 December 2011
By Umesh Isalkar
Pune India
Consistent Efforts By NGOs And Eye Banks Are Paying Off As Awareness Increases
The concept of rural eye banking is slowly catching up in the state's interiors. With consistent efforts of NGOs and eye banks, awareness of eye donation and willingness to pledge eyes are slowing increasing in villages of Maharashtra. City–based H V Desai Eye Hospital collected 80 corneas from places like Shirur, Baramati, Nandurabar and Udgir in the last one year. In the scenario, where eye donation takes places pr imarily in cities and actual cornea collection lags far behind the country's real need, rural eye banking offers to bridge the gap to a certain extent, say experts.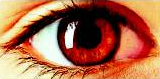 "Rural eye banks can offer solution by capturing yet untapped higher number of corneal tissues as nobody reaches to motivate rural people in the far interiors. To reach out them, we have started organising workshops, offering monetary incentives to counsellors as per the government rules and provide them with equipment required for eye retrieval. All these efforts have now started yielding results as we could collect 80 corneas from these villages from which 40 people have been benefitted. This has opened up a new direction in collecting precious corneal tissues," said eye surgeon Col Madan Deshpande, director, H V Desai Eye Hospital (HVDEH) and president Vision 2020 – Right to Sight India – a conglomeration of national and international NGOs along with World Health Organisation (WHO) and Government of India to reduce avoidable blindness by year 2020.
The HVDEH started collecting corneas through its eye collection centres in far flung villages in Pune and Nandurbar districts early this year. "Initially, we approached social groups and various mandals active in villages to create awareness about eye donation. We recruited a fleet of counsellors, trained technicians and doctors in eye retrieval and ropes in medical officers at primary health centres and rural hospitals to inform our people of any death so that our counsellors can approach relatives in time and convince them for eye donation. We offer a certificate of appreciation to the donor's family and try to give some publicity of their noble deed in local newspapers. Gradually, the movement has started gaining momentum and gathered roots in people's living in villages of Shirur, Baramati, Nandurabar and Udgir," Deshpande said.
When contacted, Ramesh Kathane, assistant director, National Programme for Control of Blindness (NPCB), said, "The state collects approximately 6,500 corneas every year, over 90% of which comes from cities. The share of the villages is minuscule. There are various reasons. The level of superstition is very high in villages. Demystifying them is tough task. However, the state government has initiated various awareness programmes in villages to promote eye donation."
The country needs 3 lakh corneas every year. However, only 38,000 corneas are collected throughout the country in a year.
Eye Donation Counsellors Appointed At District Hospitals
The state government has created a position of eye donation counselor, and 33 eye donation counsellors have been appointed at 33 district hospitals in Maharashtra a month ago. "The aim is to approach as many relatives of the dead as possible so that some of them can be convinced for eye donation. The reason for creating such a special post is because there is a wide gap between our current need of corneas and actual eye donation. We hope to accelerate eye donation with the help of these counsellor," said Ramesh Kathane, assistant director, NPCB.