Dentistry
Dentistry is a specialized branch of medicine that deals with the study, diagnosis, prevention and treatment of diseases and conditions of the oral cavity (mouth with all structures within including teeth, gums, tongue, etc.). As per World Health Organization (WHO), it is appropriately defined as the 'art and science' of preventing, diagnosing and treating diseases, injuries and malformations of the teeth, jaws and mouth. It is really an art as well as science which makes smiles better while also treating many diseases.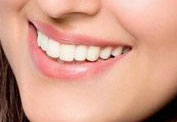 Dentistry
A dentist is a medical professional who aims to improve the quality of lives by preventing and treating oral diseases and conditions. The dentist's supporting team is also very important, and it aids in providing oral health services and also handling many procedures apart from assisting the dentist. It includes dental assistants, dental hygienists, dental technicians, and in some states, dental therapists.
Meet Dr. Motii, an Houston family dentist specialized in cosmetic dentistry offering Implants, Crowns, Invisalign, Teeth Straightening & Whitening and Veneers.
The dentists achieve the above by:
Promoting good oral health practices and educating people about them
Patient education
Diagnosing dental diseases and conditions including dental decay, gum diseases, etc.
They may also diagnose some general conditions by just looking at oral cavity, because some diseases and conditions have oral manifestations
Providing preventive dental and oral care, like restoring slightly decayed teeth, covering them with thin layer of restorative materials, providing treatments to prevent further problems by cleaning, scaling, root planning, application of fluoride, etc.
Prescribing appropriate medicines to treat some oral diseases, to prevent or allay infections, and for all three prophylactic, preventive and promotive purposes
Treating and restoring decayed teeth by appropriate materials
Replacing lost teeth by implants, dentures, partial dentures, etc.
Treating other conditions of mouth, related structures and even jaw
Also undertaking some surgical procedures, most common of them being tooth extraction
Providing orthodontic treatment to adjust and correct mal-aligned teeth
And many other functions as per further specialization.
Bonding
Details

Hits: 6777
Bonding
Bonding
is an excellent way to repair or change the shape or color of teeth, particularly front teeth. Bonding is usually a one–appointment procedure that starts with a careful matching of the color of the bonding materials to your tooth color.
Next, your teeth are lightly roughened and a gel is applied to ensure that the bonding materials will adhere. Then the bonding material is applied, sculpted and hardened with a high–intensity light. The final step is a careful polishing of your new teeth.
Fractured Anterior Teeth
Etching
A gel chemically etches the tooth so the bonding material really adheres to the tooth.
The tooth is prepared, and a resin is chosen to match your tooth color. After the resin is placed into your tooth, a special high–intensity light is used to harden the filling. After the filling is set, it is smoothed and polished.
Teeth
Veneers can beautify your smile by improving the color and shape of one or more of your teeth. A veneer is a thin shell of porcelain or plastic that's bonded to a tooth, generally covering only its front and top.
Veneers can be used to close spaces between your teeth, lengthen small or misshapen teeth, or whiten stained teeth. And if your teeth are chipped or beginning to wear, veneers can protect them from damage and restore their original look.
It takes two or more appointments to restore your teeth with veneers. On the first appointment, your teeth are shaped and roughened. From impressions, precise working models are made of your teeth. It's on these models that the veneers are crafted to exactly fit your teeth.
Veneer bonded
On the second appointment, your prepared teeth are polished and cleaned. Then an adhesive is used to bond the veneers to your teeth. A harmless high–intensity light hardens the adhesive.
Once in place, veneers virtually become part of your teeth. You can use them like you would your own teeth, because the bond is extremely strong. The final result is a more beautiful and natural looking smile! This young woman was not happy with the way her "bonding" had stained over the years. About 12 years previously, she had them bonded to close spaces that existed between her upper front teeth. While the bonding held up nicely over the years, it was stained dark yellow. A long lasting and very pleasing solution was four veneers. This corrected not only the color, but the spacing, alignment, and proportions of her smile.
| | |
| --- | --- |
| | |
| Before | After |
Periodontal Surgery (Resculpting the gums)
To achieve a more symmetrical and harmonious appearance in the shapes of the teeth, minor periodontal "Plastic surgery" or "Gum lifts" can be performed.
| | |
| --- | --- |
| | |
| Before | After |
Easy Tips for a Bright Smile
Here are some easy, low–cost tips to help brighten your smile:
Use a straw to drink beverages that stain, such as tea, coffee and colas.
Brush or rinse immediately after consuming such stain–causing beverages.
Wear a bright shade of lipstick – purple or pink based. It will make your teeth appear whiter. Avoid orange or brown shades.
| | |
| --- | --- |
| | |
| Before | After |




Records of published articles in the newspapers helps common people about precautions to be taken while seeking the services from health professionals and also helps health professionals to rectify the negligence.
read more…