Articles
Effect of Climate Changes on Heart Patients
Details

Hits: 1327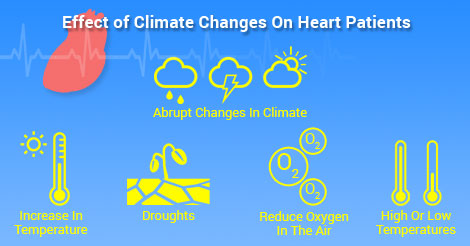 Increasing air pollution, ozone layer depletion and radioactive emissions are hurting our climate drastically and dramatically. Unexpected changes in the climate is a now a routine across the globe. Over two decades of research by the American Heart Association has established that random changes in temperature hugely affect the various physiological systems, with cardiovascular system at top of the chart.
Below are five ways by which climate changes affects a heart patient:




Records of published articles in the newspapers helps common people about precautions to be taken while seeking the services from health professionals and also helps health professionals to rectify the negligence.
read more…