Dentistry
Dental and Oral Care For People with Respiratory Diseases
Details

Hits: 1851
COPD, pneumonia, asthma and tuberculosis:
Impact:
Oral diseases, and specifically periodontal diseases have been linked with respiratory diseases like pneumonia, as per many studies and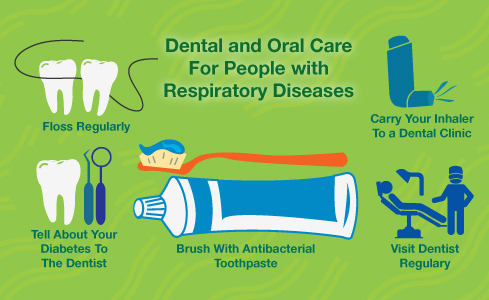 researches. First, the colonization of plaque by a particular type of bacteria, called gram negative bacteria is directly linked with increase in the risk of pneumonia. Another lung disease called COPD (Chronic obstructive pulmonary disease) has been linked with lack of oral hygiene, presence of plaque and bacteria.
Read more: Dental and Oral Care For People with Respiratory Diseases




Records of published articles in the newspapers helps common people about precautions to be taken while seeking the services from health professionals and also helps health professionals to rectify the negligence.
read more…